21.01.2021
Logistic 4.0: Real-Time Location Data enables cost-effective and
cross-location equipment & inventory management
For the production of new automobiles, prototypes are developed in the initial phase, these models (consist for example of clay, foam, hard plastic, 3-D printing and) are then used for design studies to continue working on the model or to develop further new product models. This inventory is recorded and archived in a warehouse management system by our customer, an international automotive manufacturer.
In the course of its digitization strategy, the company decided to replace its old inventory management system for vehicle prototypes and showcars in order to realign it across all locations with INTRANAV's real-time location system platform solution.
For an international automotive and
motorcycle manufacturer
Our client is a stock-listed, internationally operating automobile and motorcycle manufacturer based in Germany. The product range of the premium manufacturer includes high-priced, comfortably equipped and excellently motorized cars with sporty aspirations.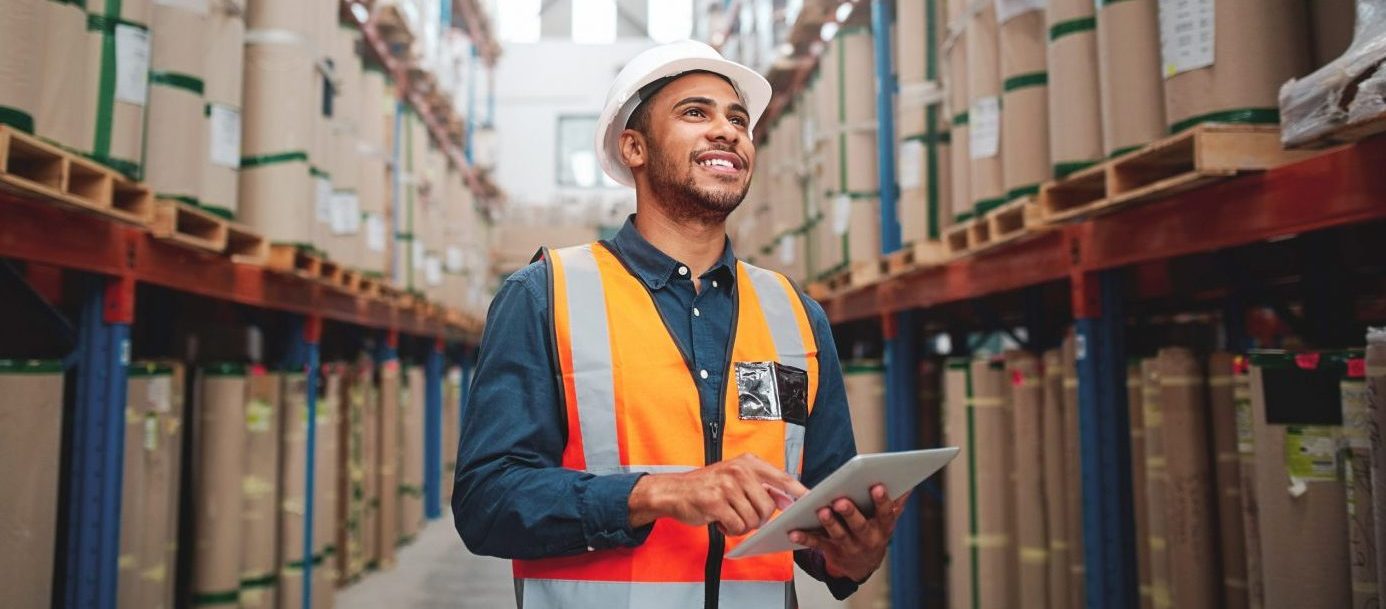 Requirements of our customer
1

Digital Twin of the entire prototype inventory as well as an expandable model database.

Real-time overview of where the inventory actually is, thanks to real-time location data. The highly scalable and flexible INTRANAV IoT system can manage tens of thousands to millions of parts, models, prototypes and objects.

2

Inventory History, Alerts & Reminders

Smart inventory management: where were the models moved to, who took them out, what are the standing times and storage location capacities. Alerts and reminders if models are placed/stored in the wrong locations.

3

Automatic component registration

INTRANAV must recognize all components in the existing warehouses and simultaneously assign them in the database.
Solution from INTRANAV
The novel model archiving & inventory system is designed to help quickly and specifically find models in the inventory and add new models to the system. The INTRANAV.IO RTLS platform runs on the automotive customer's cloud and is a modern software based on the latest web technologies. All the above requirement can be accessed, tracked, organized and analyzed through the Digital Twin platform.

Other helpful features include; the entry of additional information (meta data, flags) and file attachments per inventory object, as well as notices and markings such as "scrapped" or "object loaned for trade shows and events". In addition, customer-specific rights and role models enable easy user management. Own groups can be created very flexibe or parameters and number ranges can be added. A very fast findability and expandable search function is possible through the search bar. The INTRANAV IoT system uses "Single-Sign-On" (SSO) for maximum convenience for the customer, with users logging in with their existing data.
In model warehouse management, it comes down to a cost-effective, wireless real-time tracking solution, where location accuracy of 1 to 3 meters is sufficient.

Thanks to INTRANAV's multi-technology hub, a very cost-effective turnkey solution is possible. INTRANAV acts here as an integrative independent platform and works with RTLS TAGs from ELA Innovations, which in this use case are equipped with the latest Wirepas Mesh technology. The infrastructure for this tracking is battery powered and is designed for a lifetime of up to 7 years.
Result
Integrative independent INTRANAV.IO RTLS platform enables real-time inventory management of all prototype models, including retrievability of the respective internal identifier of each individual model, behind which further information about the constitution, type and specificity of the model can be found. In addition, INTRANAV locates the prototypes and also enables real-time allocation of the models in the various possible locations.

In the production system, employees can now search for models and get the real-time location displayed on a floor plan as a digital twin via any device using INTRANAV.IO. This avoids search times and guarantees a fast findability. With INTRANAV, new design models can be captured or new locations can be added to the system through the simplest of processes. The IoT project takes about 4-6 weeks for the complete realization including implementation. Thanks to Plug & Play solution, the software was installed and set up within one day.
INTRANAV Benefits for cost effective
equipment- & inventory management
Simple and cross-location inventory handling, enables instant overview (Digital Twin) where the inventory actually is located, thanks to real-time location (RTLS)
Real-time overview & search function of the entire prototype inventory
Entry of additional information (meta data & flags) and file attachments per inventory object
Inventory history, how did it move, who took it out what are the standing times and storage location capacities
INTRANAV.IO offers a modern and appealing user interface that works optimally on the desktop screen as well as on the smartphone.
The RTLS is very cost effective and requires no cabling.
The RTLS is is very cost effective and requires no cabling.
Fast implementation & integration of the turnkey RTLS solution, approx. 4-6 weeks
Wireless RTLS hardware with high battery life up to 10 years
Battery powered solution guarantees real-time location tracking accuracy of 3 to 5 meters.


INTRANAV offers a highly flexible and cost-effective enterprise solution, ideal for automotive, aerospace or healthcare. Further fields of application are possible for example in hospitals, medical supply and medical equipment. Our INTRANAV Warehouse Solution is also interesting for you, contact us to talk about optimization possibilities of your warehouse and logistics workflows already today!