Applications for real-time location
for the SMART Factory
Enabling DIGITAL Supply Chain, SMART Factory & Warehouse
Precise tracking for your industrial requirements
The larger the hall, the yard or the global routes, the more challenging it is to keep track of the actual location, order process step or condition of the object. INTRANAV locates, digitises and visualises transport and material flows with centimetre precision and maps them in real time as a digital twin via our INTRANAV.IO platform suite. Find out which of your industrial applications you can solve with INTRANAV and why the generation of this location data, in addition to visual transparency, is the prerequisite for all further optimisation steps in your company.
Real-time Location Tracking
All INTRANAV real-time location options at a glance..
Transport vehicle tracking

Real-time position determination for smooth logistics traffic

Learn more

Material Flow Tracking

Process reliability over the entire goods and material flow

Learn more

Production Tracking

Real-time location information for production process compliance

Learn more

Tool Tracking

Direct findability of any tools on the shop floor

Learn more

Work Safety Tracking

Timely intervention and prevention of accidents on the shop floor

Learn more
Real-time Sensor Data Monitoring
24/7 condition monitoring by INTRANAV SMART sensors.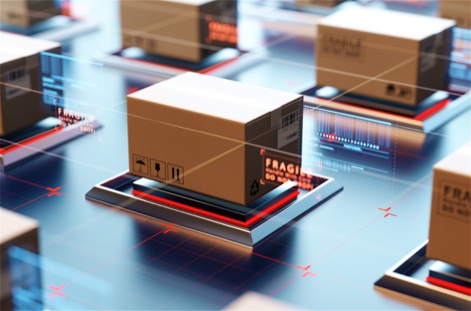 Sensor Data Monitoring
Safe condition monitoring of freight and material handling equipment
Learn more
INTRA

NAV SMART Factory solutions – your investment in the future
Increase in productivity

Time savings through process automation, route optimization and reduction of manual work steps.

Increase in efficiency

Process optimization through digitalization, such as reduction of throughput times, error prevention, automation, elimination of search times (and much more) achieve a fast return on investment.

Decrease costs

Route optimization, automatic postings and a seamless material flow enable higher material turnover and thus targeted resource savings.
Route optimization, automatic bookings and a seamless material flow enable higher material turnover and thus targeted resource savings.
Transparency through visualization

Digitization of your work steps and movements on the shop floor and on outdoor routes as Digital Twin.

Quality and adherence to schedules through optimal resource utilization

Promised by an efficient material flow.

Error avoidance

Automated triggering of predefined processes through geofencing. E.g. door opening, process blocking, automatic booking or alarm in case of misplacement of transport vehicles.

Real-time intervention possibilities

In case of production downtimes, inefficient transport journey utilization or material shortages.
You want to know how you can make your processes more efficient with real-time tracking?
Our team will be happy to advise you with comprehensive know-how out of the RTLS world!