Project Partner at the
"D2O"

Design to Operate,
SAP Innovation Hub

INTRANAV Live Showcase
Industry 4.0 starts with real-time location data, experience Industry 4.Now!
Intelligent digital supply chain process management relies on accurate real-time position data. SAP presents end-to-end "Design to Operate" solutions at the SAP Innovation Hub, where the INTRANAV IoT Suite is showcased with AGV and box tracking solutions as a project partner.
In today's fast-moving environment, you need to deliver at your best today while you adapt and continuously improve to reshape how you deliver to satisfy the customer of tomorrow. This requires a real-time digital mirror of your end to end supply chain — from design, planning and manufacturing to logistics and ongoing maintenance. Get an overview of the end-to-end processes of SAP Industry 4.Now at the SAP Innovation Hub in Germany. With an integrated, holistic approach to meet higher and more complex supply chain requirements, SAP is advancing with its Industry 4.0 technology portfolio.
We at INTRANAV are proud to be a project partner with our real-time location solutions!
[ Whitepaper Download ] "SAP & INTRANAV – Industry 4.0 starts with real-time location data."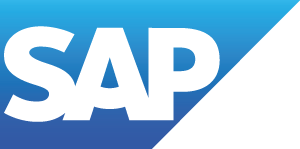 INTRANAV real-time location solutions for SMART factory & warehouse and digital supply chain at the SAP Innovation Hub
By using AGVs (Automated Guided Vehicles), all production and logistic areas are physically networked with each other. The AGVs of the SAP Innovation Hub, are equipped with INTRANAV.RTLS TAGs, so that machines and workers can track the real-time position of the AGVs, including their transport containers, at any time.  INTRANAV.IO (independent IoT real-time location system platform) is linked in this project to SAP. With the RTLS platform's Digital Twin, all AGVs of the shopfloor are monitored and transport flows can additionally be optimized.

For warehouse tracking, the KLT boxes (small load carriers) and pallets are also equipped with INTRANAV.RTLS TAGs at the SAP Innovation Hub, making individual components as well as complete parts trackable and eliminating search times. Through virtual zones (geofences), the barcode scanning for booking processes such as incoming and outgoing goods, intermediate storage as well as transport processes can be eliminated and automatically booked (AutoID).

INTRANAV is designed to generate real-time location data of transport containers, industrial trucks such as forklifts and driverless transport vehicles in industrial environments. The digital industrial IoT platform INTRANAV.IO is a key component for the successful implementation of real-time location tracking and automation processes.

By linking INTRANAV with SAP, such as EWM (Extended Warehouse Management), which is available by using the SAP Consulting Service (Simple RTLS@EWM), you have full control over monitoring and automation of all process levels of the supply chain.

With SAP applications you manage engineering and design applications, like automatic manufacturing process-triggers or machine interaction to initiate logistics operations. Now workers are able to react in real-time in an agile way, and have more flexibility, take faster actions and decisions were supported by data driven information of the warehouse and shopfloor.
SAP Blog Article:
Real-Time Locating System for SAP Extended Warehouse Management
In the latest blog article from our partner @sap, Joerg Michaelis presents Real-Time Locating System for SAP Extended Warehouse Management together with INTRANAV. In SAP workshops specific customer use cases will be identified, actual key benefits would be for example: Actual/target comparison of processing times, replenishment control or production control for supply bottlenecks.
Ersan Günes, INTRANAV, sees great opportunities with this synergy to accelerate the shift of SAP and INTRANAV customers to the #Cloud. "INTRANAV is built on a cloud native technology stack and available for on-premises / #Edge installations (e.g ONCITE – ALL IN ONE EDGE ) or for the Cloud (e.g SAP Cloud Platform)."
SAP Blog Article
Create scalable added value
with the IoT RTLS Platform Suite
100% Digital Twin Digital Shadow

The foundation for process digitization, automation & optimization of industrial workflows, equipped with IoT RTLS features such as event engine for geo-fences and virtual zones.

Digital Supply Chain

End-2-End Tracking and Control-Tower for flexible and precise tracking (indoor ±10cm and global with our INTRANAV.GPS TAGs) of vehicles, goods, tools, load carriers.

Process-Flow Live Reports

Real-time data analysis tool for the optimal material flow (trail, zone, heat map, material flow, etc.) as well as connection to third-party providers with the ability to visualize unlimited analysis dashboards.
Explore SAP Industry 4.NOW!
SAP SE (WDF49)
Dietmar-Hopp-Allee 17
69190 Walldorf – Germany
Get in contact!
On request, we will coordinate a joint appointment for you at the SAP Innovation Hub in Walldorf.