2022-04-21 00:00:00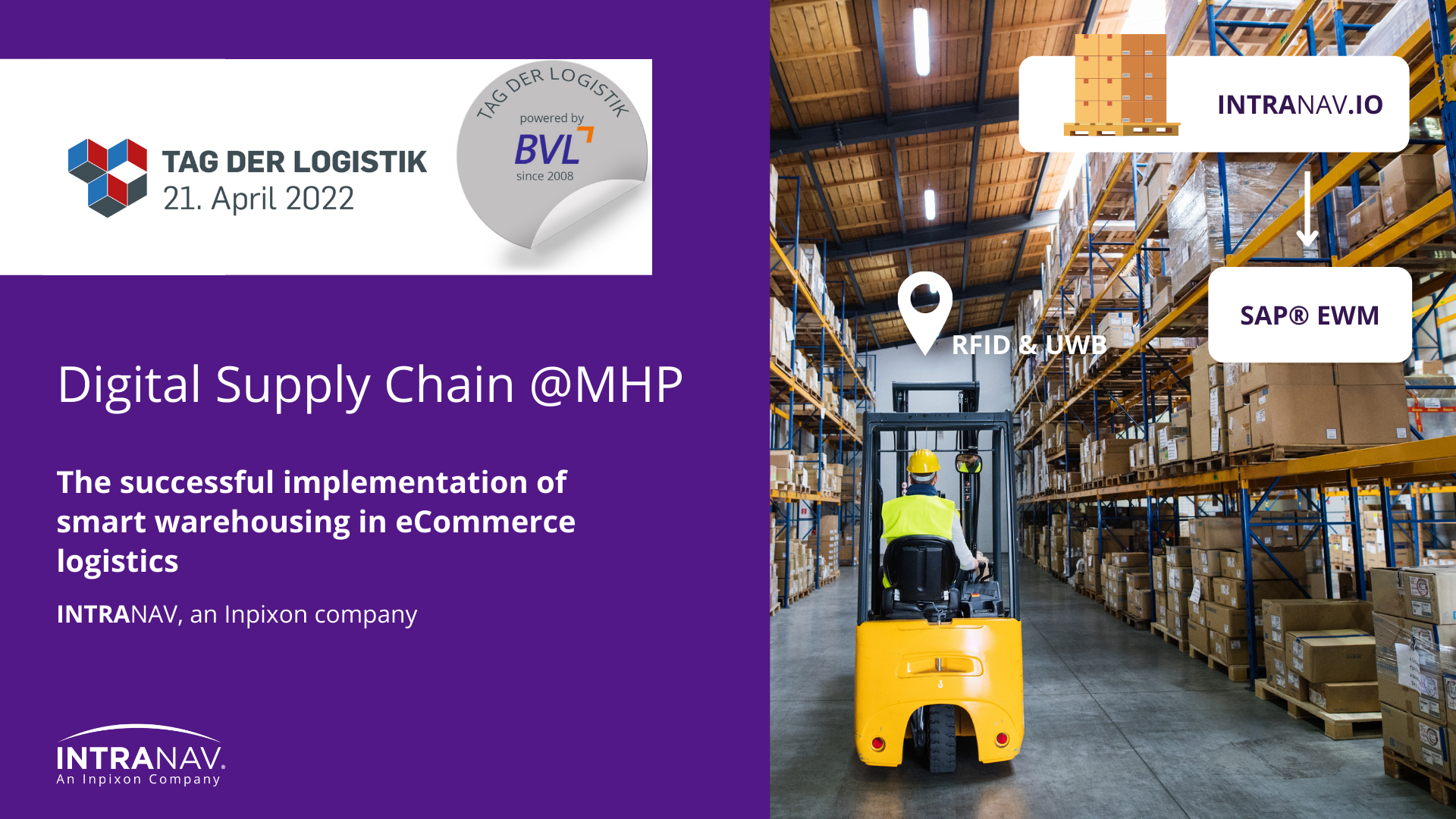 Tag der Logistik 2022 powered by BVL

Slot: Digital Supply Chain @MHP
21.04.2022
10 a.m.
Virtual Event

Key Note:

INTRANAV, an Inpixon company presents as a partner of MHP – Management and IT consulting company of Porsche,
the successful implementation of Smart warehousing in eCommerce logistics.

Speaker: Ersan Günes, SVP Product IIoT, INTRANAV, an Inpixon company


Program:
1.) Introduction: Welcome @MHP
2.) Show Case: AGV in model factory
3.) INTRANAV, an Inpixon company: Successful implementation of smart warehousing in eCommerce logistics
4.) Safelog: 1 Assembly hall, 23km route network & 500 SAFELOG AGVs – An insight into logistics processes in Europe's most modern automotive factory
5.) steute Technologies: Nexy Funk sensor network solutions for industry and intralogistics: insight into a realization project
6.) ProGlove: ProGlove wearables as an interface for controlling AGVs
7.) FleetExecuter: Our manufacturer-independent AGV – fleet manager, live AGV demo at LAB Ludwigsburg
The lectures will start at 10:00 am.
From 09:45 you already have the possibility to dial in to check if you can perceive image and sound.
We will show a moving introductory image and play music.