2022-11-17 08:00:00
SAP Inspire für Lager- und Transportmanagement
Nov. 17.,2022 | Virtual Live Event
Inpixon Presentation (in German)
"Smart Warehousing Case Study: How Auto-ID, RFID, UWB and SAP Integration
resulted in a 40% improvement in process cycle times"
Speaker: Ersan Günes, SVP Product IIoT at Inpixon
Inpixon Virtual Booth | 8:00 AM – 2:30 PM, CET
In the context of SAP Inspire für Lager- und Transportmanagement, as a leading provider of real-time location and smart warehousing solutions, INTRANAV, an Inpixon company, can' t be missing! We are pleased to contribute to the SAP Info Day with a highly relevant presentation and a virtual exhibition booth. Our focus this time is on accelerating transportation processes in the warehouse and reducing manual processes with innovative location and IIoT technology. INTRANAV smart warehouse solutions work hand in hand as a complementary extension to existing SAP enterprise resource planning systems.
At our virtual booth you can discuss your challenges in warehouse and transport logistics with our smart warehousing experts. The integration of real-time data and the use of modern RTLS & Auto-ID IoT technologies enables the automation of logistical process chains and the optimization of storage and retrieval processes. Let's talk about how you can increase productivity and create transparency across the entire material flow!
Register Now
Inpixon Virtual Presentation (in German) 10:30 – 11:00 AM, CET
Smart Warehouse Case Study: How Auto-ID, RFID, UWB and SAP Integration Drove a 40% Improvement in Process Lead Times
Speaker: Dipl-Ing. Ersan Günes, SVP Product IIoT, INTRANAV, an Inpixon company
We present the revolution in the automation of warehouse operations based on a cloud-based smart warehouse platform solution connected to SAP. Learn how our customer TB International increased productivity and throughput times by 40% by eliminating manual ID processes and optimizing other warehouse processes from goods receipt to goods issue. The INTRANAV smart warehouse solution simplifies forklift operator tasks in particular through intelligent networking based on real-time sensor technologies (RFID & UWB) and an industrial RTLS IoT platform.
Register Now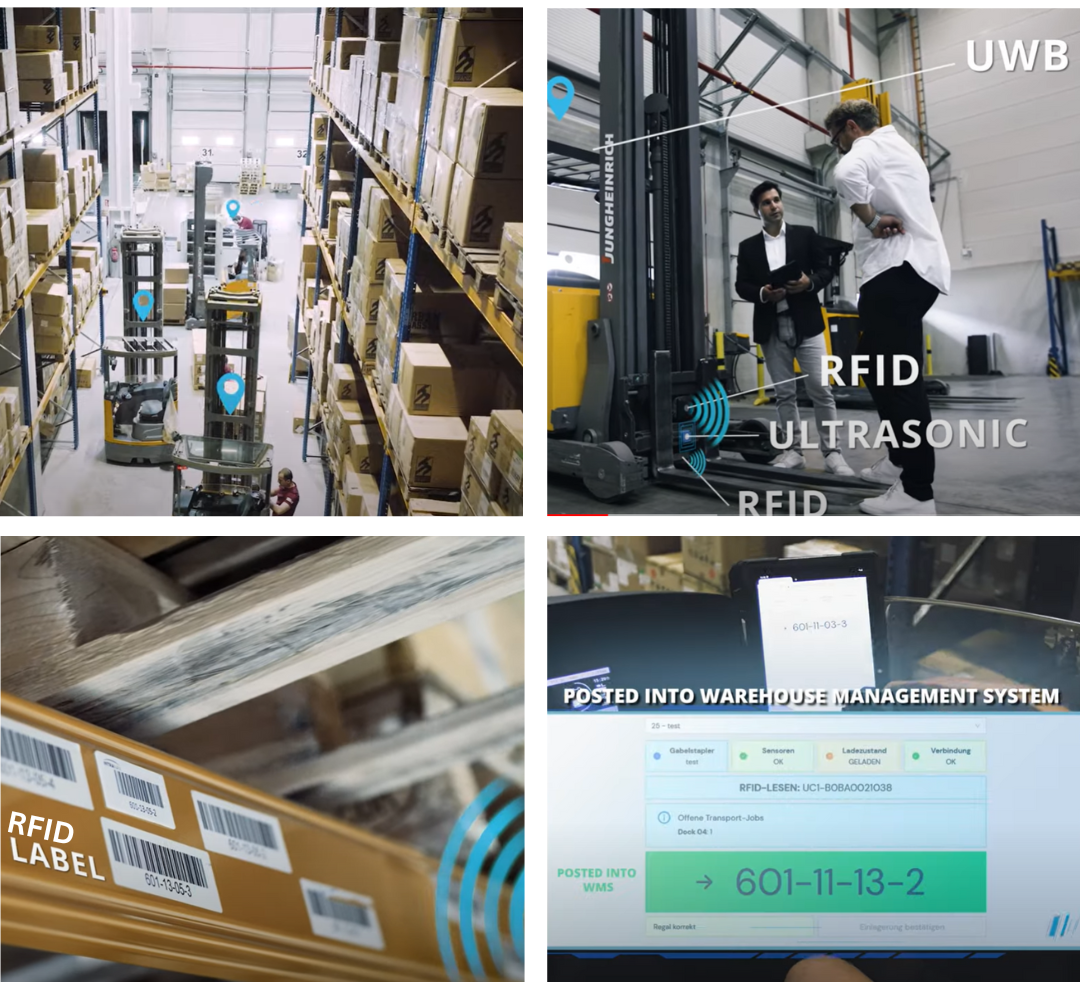 About the Event SAP Inspire für Lager- und Transportmanagement
Nov. 17., 2022 | Virtual Live Event

This year, the SAP Inspire for Warehouse and Transportation Management invites its SAP partners and customers to discuss "Intelligent Solutions for Sustainable Logistics". The focus is on current challenges that affect us all: high volatility, high volumes and high energy prices also require sustainable and above all efficient solutions in order to maintain seamless and fast handling and delivery processes.