2020-10-27 12:30:00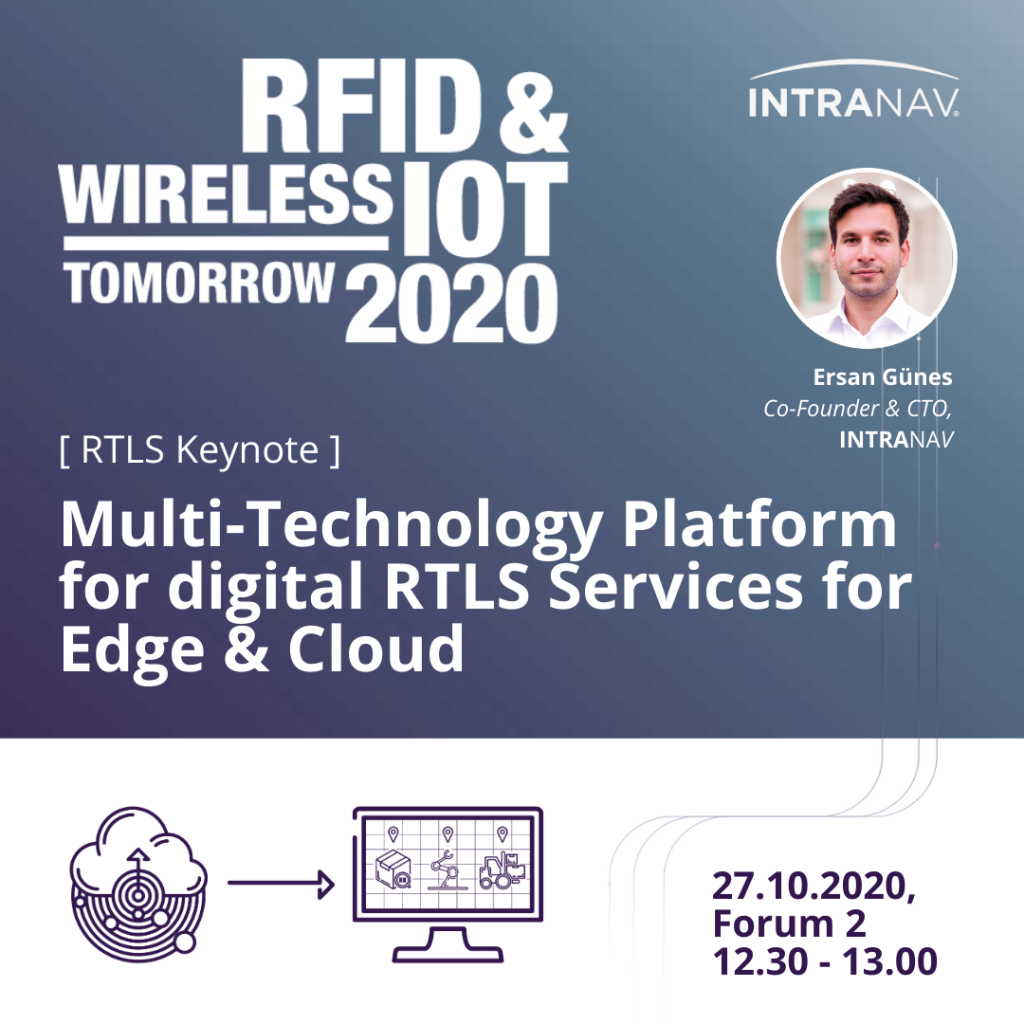 UPDATE – The live event has been canceled, we will inform you about participation at the virtual event in time!
Our Co-Founder & CTO Ersan Günes will talk in his Real-Time Location System Keynote about "Multi-Technology Platform for digital RTLS Services for Edge & Cloud", live at the RFID & Wireless IoT tomorrow 2020 event – Europe's largest event for RFID & Wireless IoT technologies. Save the date: 27.10.2020, Forum 2, 12.30-13.00., Darmstadtium Darmstadt.

Further information will follow.