2022-10-05 09:00:00
INTRA

NAV, an Inpixon company at the Logistics Summit 2022 in Hamburg

Visit our booth G3 and masterclass from 5-6.10.2022 at the exhibition for digitization and innovation in logistics, with focus on intra- and transport logistics.
We present the newest location-based
automation and location intelligence solutions
for intralogistics
Benefit from:
Accelerate process times through INTRANAV RTLS Intelligence and use of SAP® EWM
Transaction process booking for transport and material flows via INTRANAV.IO and SAP® EWM
End-to-end real-time visibility and digitization of the entire flow of goods and transport (assets, load carriers, vehicles) for intralogistics and the yard
Cost savings through Auto-Ident and integrated UWB & RFID technology
Reduce operational costs (OPEX)
Eliminate paper handling
Increase productivity & process reliability

Look forward to innovative RTLS solutions from INTRANAV, an Inpixon company:
INTRANAV RTLS Intelligence for use with SAP® Logistics and Supply Chain Management products, such as (SAP® EWM, SAP® Yard Logistics, SAP® Supply Chain Management)
INTRANAV Virtual Warehouse: Automatic identification (Auto-ID) of pallets, real-time location and transaction booking in SAP® EWM, scannerless goods transport by digitizing the forklift fleet in the warehouse and yard, dynamic transport order management and control
INTRANAV Paperless Warehouse
INTRANAV Shipment Management
INTRANAV Yard Management
INTRANAV Inventory Management
Masterclass
"Smart Warehouse Plattform – Case Study:
How Auto-ID, RFID, UWB and WMS Integration Drove a 40% Improvement in Process Throughput Times"
Masterclasses II | Oct. 6th 2022 | 10:45 AM
Speaker: Dipl-Ing. Ersan Günes, SVP Product IIoT, INTRANAV, an Inpixon company
We present the revolution in the automation of warehouse operations using a cloud-based smart warehouse platform solution connected to SAP. Learn how our customer TB International increased productivity and throughput times by 40%, eliminating manual ident processes and optimizing other warehouse processes from goods receipt to goods issue. The INTRANAV Smart Warehouse solution simplifies forklift operator tasks particularly through intelligent networking based on real-time sensor technologies (RFID & UWB) and an industrial RTLS IoT platform.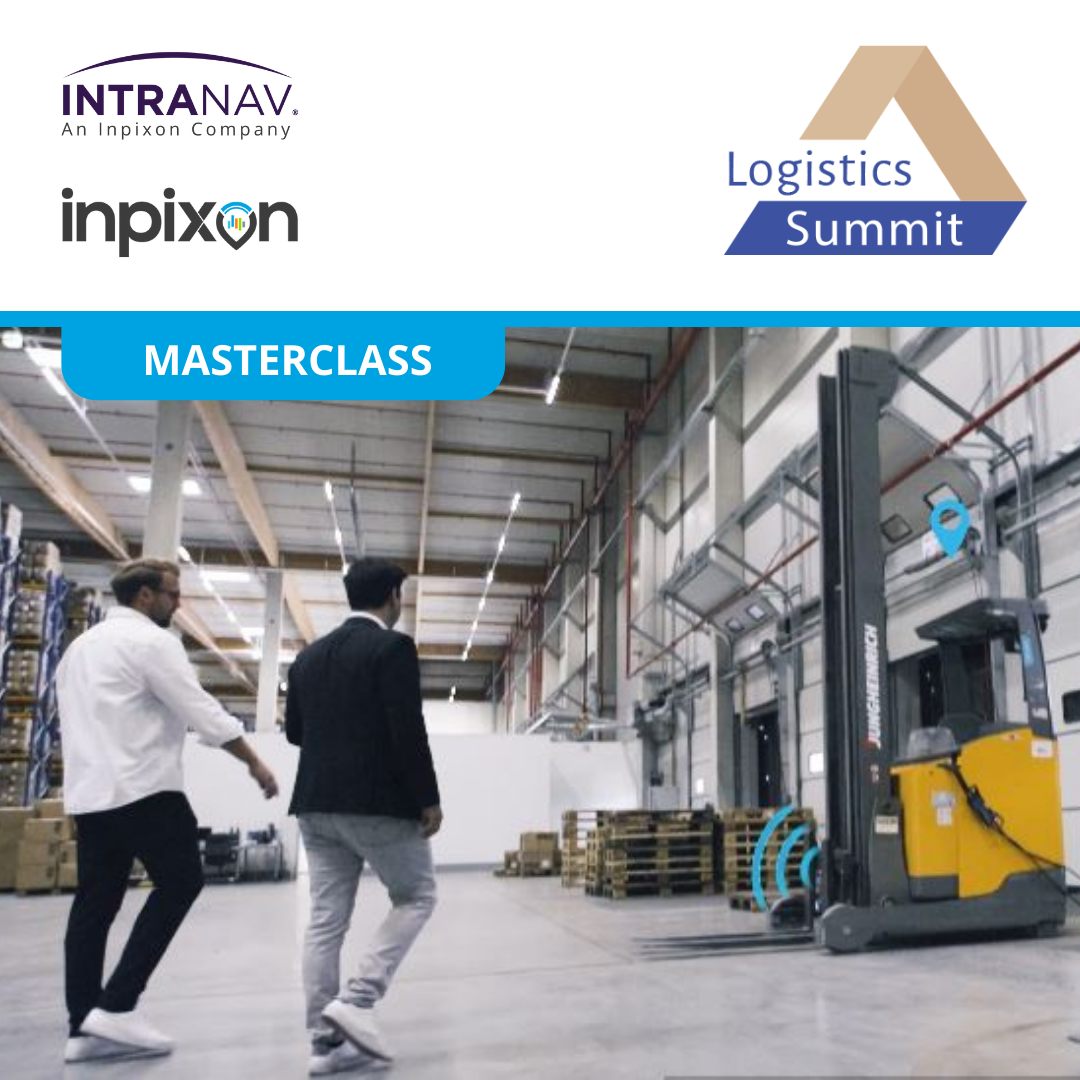 How to find us at the Summit
Event Location
CCH – Congress Center Hamburg
Congressplatz 1
20355 Hamburg
INTRANAV, an Inpixon company booth: G3